With the deadline for compliance with the European Union's Global Data Protection Regulation (GDPR) right around the corner, conversations around data privacy and protection have reached a fevered pitch worldwide.
May 25, 2018 marks the official cut-off for all companies — from your mom and pop dog groomer down the road to Fortune 500 conglomerates — to adopt the new standards and regulations for data collection and management set forth by the EU in April of 2016. Those who fail to do so face heavy fines as a result.
(If you are a current ReachForce customer, here is the good news: your data management software is already compliant!)
As the EU explains it on the official GDPR website, the purpose of these new regulations is to "update the [data protection] standards to fit today's technology while remaining general to simply protect the fundamental rights of individuals throughout future waves of innovation."
In other words, GDPR ensures data privacy and protection standards are up-to-date with modern technology, but also flexible enough to continue protecting EU citizens regardless of what new technology gets introduced in coming years. As companies around the world prepare for the biggest change to data protection laws in over twenty years, few truly understand why GDPR exists and what it tells us as marketers about the way both B2C and B2B consumers feel about the way we use their data.
To help marketers strike a balance between meeting data privacy expectations (not just regulations) and still leveraging the data you collect through your data management software to create better, more targeted campaigns, the ReachForce team put together this post.
To start, let's look at a brief history of data privacy protection and answer an important question for marketers.
Why is Privacy Protection Important to Consumers Right Now?
According to the EU, the GDPR is the first major overhaul of data protection laws for EU member states since 1995. At that time, just one percent of EU citizens were using the internet, and repositories of personal data like social networks and cloud storage platforms had yet to be developed. Combined with the fact that the 1995 guidelines were a directive — not a law — and therefore subject to interpretation by member states, it becomes abundantly clear just how clunky and outdated existing EU regulations were.
While EU regulators were well aware of the need for updates to data protection laws, it was really consumer demand that made regulatory overhaul a priority for legislators. Today, 90 percent of representative citizens from EU countries agree that GDPR regulations benefit them and their fellow consumers.
Though the GDPR only protects citizens of the European Union today, it remains to be seen whether the GDPR becomes a gold standard for data protection and how it affects current regulations in the U.S. Sixty-eight percent of Americans surveyed by the Pew Research Center in 2013 believed current U.S. laws did not do a good enough job of protecting their privacy. It is worth noting that the survey reflects the American sentiment before the major data breaches of Yahoo and eBay in 2014, Uber in 2016, and the latest Equifax breach in 2017. Needless to say, those breaches —which are just a few of the 80+ that have occurred since the end of 2013 — have struck a chord with American consumers, too. A 2016 study found Americans were more concerned with data privacy than they were of losing their main source of income.
In short, consumers believe they have no real way to control their personal data online. That means both what data is available, who has access to it, and how they intend to use it. Combine that with recent reports that data breaches are increasing at a record pace in the U.S. and it becomes clear why data privacy is a hot-button topic among consumers; they feel helpless. Consumers are hesitant to volunteer data to companies because they do not trust the data is safe.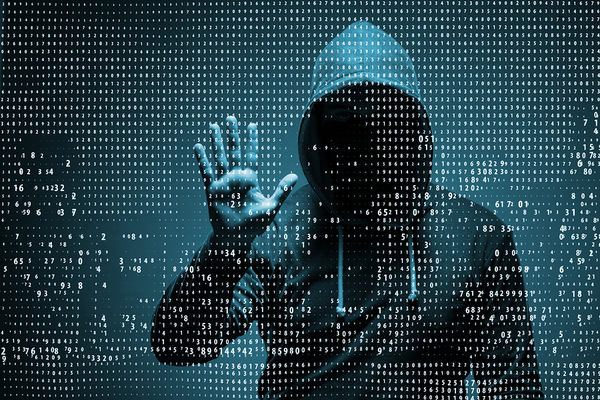 Yet, despite all that, consumers still expect marketers to offer a customer experience that can only be provided with a wealth of high-quality customer data.
Though 68 percent of U.S. and U.K. citizens surveyed by Gigya said they didn't trust brands to handle their personal data properly, a February 2018 study from Adobe found that 67 percent of consumers expect brands to adjust content in real-time based on their current context. Forty-two percent "get annoyed" when brands fail to personalize their customer experience.
Clearly, this sends mixed messages to marketers. It is easy to get frustrated by the apparent imbalance between protection and personalization. But, what feels like a case of people wanting to "have their cake and eat it, too" is actually much simpler than that. It comes down to a fundamental, "marketing 101" concept: building trust with your audience.
Why Transparency is the Glue that Will Bring Together Data Privacy and Personalization
It is now your responsibility — both legally and ethically — to maintain transparent communication with your audience about how you collect and use their data. A simple "privacy policy" buried deep in your website index does not cut it anymore; not only does GDPR compliance require more, but your customers demand it, too.
Here are some ways you need to boost transparency to build trust with your audience about using their data:
Ensure your customers understand how you intend to use their data. Generic opt-ins don't cut it anymore. Not only are they non-compliant with GDPR, they hurt your brand. Consumers want to give explicit consent about what you use and how you use it, so pull back the curtain a bit and let them know how their data will help improve their experience as your customer.
Give them easy access and control of their data. "The Right to be Forgotten" is a commonly-discussed (and hotly-debated) component of GDPR. Essentially, after May 25, EU citizens need an easy way to completely erase their data from your system. If you are having to do it for one audience, why not do it for all of your customers? Giving consumers access to their information and the ability to remove it from your system reassures your audience that you have only the best intentions with their data.
Don't be a pest. You know the expression "if at first you don't succeed, try, try, try again"? Well, that does not apply to big data marketing. Give consumers an option to hand over some data at certain critical stages of your sales cycle, but do not barrage them with lead capture forms during every customer interaction. Whenever you do ask, do not forget to tell them how giving their personal information will benefit them (not you).
Use high-quality data management software. Protecting your customer data should have always been a top priority. But in case this is your first time giving it any thought, know that there are plenty of data management platforms on the market that do not offer the safety and security given by ReachForce. Learn more about our GDPR compliance here.
Report on data breaches immediately. While you should be taking every measure possible to protect client data, should an unexpected breach occur, it is your responsibility to take immediate action and notify consumers.
Taking these steps helps build a solid, trusting relationship with your audience by being honest about your intentions and putting consumers in control of whether or not they choose to participate in your marketing activities.
Of course, though GDPR has yet to take effect, experts expect businesses will end up with less customer data than they had before. That realization might be scary at first — especially given the increasing demands of customers for better personalization. But remember that everyone, including your competitors, is in the same boat. Everyone is working to maintain compliance and meet the demands of consumers for better campaigns. It is a level playing field.
That said, it becomes even more critical now that you are maximizing the value of the data you do have to create high-quality campaigns.
High-Quality Data is More Important than Ever
If your company is going to be collecting less data, it is important that the data you do have is of the highest quality possible. High-quality data facilitates customer segmentation, automation, and personalization, despite potentially less data on-hand. Using great data management software — like ReachForce — means all of your data comes to one central location where it is unified, scrubbed clean of duplicates, and enriched with supplementary demographic information.
ReachForce helps marketers increase revenue contribution by solving some of their toughest data management problems. We understand the challenges of results-driven marketers and provide solutions to make initiatives like marketing automation, personalization, and predictive marketing better. Whether you have an acute pain to solve today or prefer to grow your capabilities over time, ReachForce can unify, clean, and enrich prospect and customer lifecycle data in your business, and do it at your own pace.
To learn more about how ReachForce can help you optimize demand generation and your impact on revenue, get a free data assessment and get a demo today.