Despite the fact that live events have long been a part of business-to-business sales, the art of good event marketing has historically been a bit of a mystery.
On the one hand, live events should, in theory, feel like you are fishing with dynamite. After all, if you have chosen the right event, your company benefits from face-time with hundreds (if not thousands) of targeted prospects over just a couple of days.
On the other, the reality of live events is that you still need a solid marketing plan to draw attention to your brand and differentiate yourself from the hundreds of other vendors also vying for the attention (and money) of those prospects. A bowl of candy is not enough to gather a crowd around your booth; much like your digital campaigns, you need a data-driven strategy to make your live events a success.
Here is the good news. If your business already collects high-quality customer data through a good data management solution, you have all the information you need to launch a best-in-class event marketing campaign. Here is how you can leverage the power of data for event marketing.
Start Early: Make Your Presence Known Before the Event Begins
Event marketing does not start when you arrive at the event. A successful campaign begins weeks — sometimes months — ahead of time. Mine your data management solution to find the most active channels for your target audience and then use those channels to let potential attendees know you will be there. Start using event hashtags on social channels weeks before the event kicks off. Send emails to leads and existing customers in a targeted location close to the event to remind them to come say "hi."
The key here is to get ahead of the event and make your presence known. It is also a smart idea to "tease" a special event offer or exciting product release ahead of the event to create intrigue and draw more attention to your brand.
Of course, this is just the first step. Once the event goes live, it is even more important to be actively engaging your audience.
Stay Active: Get Personal with Your Audience During the Event
The way you approach marketing during the event can often be the deciding factor in whether the event is a success or not. Brands often show up at an event with banners, flyers, and a couple giveaway items and then just cross their fingers and hope for the best. Being more intentional and active in your event marketing — both online and off — can make a huge difference during the event.
That means actively engaging on social channels with people who are using event hashtags. It means potentially sending personalized text messages to your local audience with a special offer for people who stop by your booth. It also means combining traditional marketing methods — like banner ads or flyers — with digital methods like discount codes.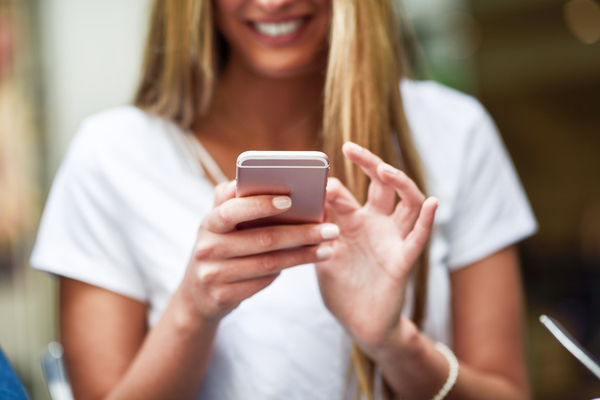 Live event success is not necessarily determined by the number of people who stop by your booth; it is about the number of leads you generate during the event. What you do with those leads after the event is a deciding factor in whether or not you can deem it successful.
Close Strong: Nurture Your Leads After the Event Ends
Post-event lead nurturing should look similar to any of your other lead nurture campaigns. Take advantage of the data you collected during the event to segment and score leads, then move forward with campaigns that help move those leads along the customer journey. Eighty percent of trade show exhibitors never follow up with the leads they generate at their events, so taking the time to actually nurture your leads is an immediate way to separate yourself from the pack.
To learn more about how ReachForce SmartForms can help you optimize lead generation and improve your impact on revenue, get your free trial.