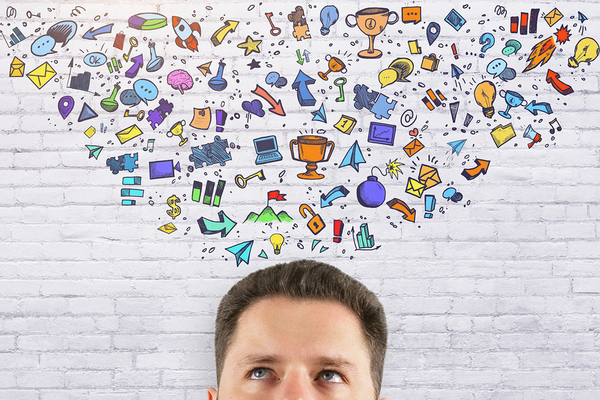 It is no secret that quality thought leadership content is a cornerstone of any successful B2B marketing strategy today.
According to the 2018 B2B Content Marketing Survey from CMI, 91 percent of B2B companies utilize content to reach their customers. Which is incredible considering marketing veterans regarded the concept of blogging or creating social media content as "fringe" and nothing but a "trend" less than ten years ago.
But, despite the near-universal acknowledgment that content is a "must-have" for any B2B organization, figuring out how to produce high-quality thought leadership is still a challenge for many organizations. The CMI survey notes that despite widespread adoption of content marketing, just 9 percent of organizations have a "sophisticated" strategy in place that produces tangible ROI and scales across the organization.
For companies collecting marketing data, however, generating thought leadership content should be a fairly straightforward process. Here are some tips on how to make it happen:
#1. Listen to your audience.
Content marketing is a time-intensive endeavor. Writing, designing, producing, and promoting content can eat up a considerable chunk of your team's time, even when things are running smoothly. But, one area where marketing teams often waste valuable hours is in the early stages of idea generation. While there is no question that the topics you choose will have an effect on the success of your content marketing strategy, deciding on those topics should be more of a science than an art.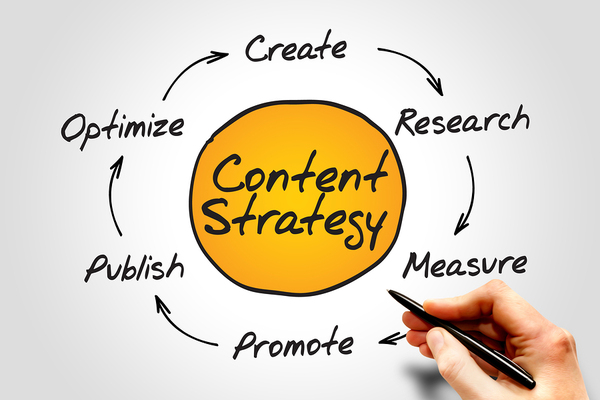 A great content strategy leverages marketing data to make informed decisions on content topics and delivery methods.
Why?
Because you should be selecting topics based on what your audience wants to see. Companies that have access to high-quality marketing data can easily tune-in to the wants and needs of their target audience and generate content based on that information. Whether it is by tracking clicks on your website or uncovering traffic-driving content on a competitor's page, marketing data pulls back the curtain on the topics that matter most to your audience so you can spend less time at the idea stage and more time in production.
#2. No need to recreate the wheel.
Speaking of competitors…
Ever heard the expression "good artists borrow, great artists steal"? Well, the concept applies to content marketing, too.
No, this is not an endorsement for plagiarizing. But, it is a recommendation to take ideas from the companies in your industry that you respect and know are already seeing success in content marketing. What types of content do they create? How often do they publish something new? How do they market new pieces of content? Track the content marketing strategy of your competitors and learn from what they are doing well.
#3. Map your content to the customer journey.
Today's B2B audience conducts business in a far different manner than customers of the past. Instead of engaging with a salesperson who guides customers through the buying process, B2B customers today tend to do a large majority of their research and decision-making autonomously before reaching out to your sales team for assistance. As a result, it is your responsibility as a marketer to create and align content to the different stages of your customer journey to help educate your audience and fill the void left by that missing sales rep.
Every company has a slightly different sales journey. As a result, your content needs will vary. But again, this is an area where marketing data plays a huge role. For companies focused on collecting high-quality customer data, mapping content to the customer journey can be a fairly simple process.
And ReachForce can help.
ReachForce helps marketers increase revenue contribution by solving some of their toughest data management problems. We understand the challenges of results-driven marketers and provide solutions to make initiatives like marketing automation, personalization, and predictive marketing better. Whether you have an acute pain to solve today or prefer to grow your capabilities over time, ReachForce can unify, clean and enrich prospect and customer lifecycle data in your business, and do it at your own pace.
To learn more about how ReachForce can help you optimize demand generation and your impact on revenue, get your free trial today.