Any form of data marketing relies on a set of well-defined metrics to measure success. Event marketing is certainly no exception. Companies invest significant portions of their marketing budget each year in hosting and attending live events for lead generation, brand building, and community outreach purposes. But, surprisingly few are fluent in how to actually measure the ROI of those events.
According to CMO Council, the top five measurements of event ROI are:
Quantity of leads
Quality of leads
Deal closures
Value of sales
Upsell and cross-sell opportunities
Yet only 34 percent of marketers use those measurements to evaluate the success of event hosting or attendance. Understanding what customer data matters most in judging the ROI of event marketing is a critical step in building an effective strategy. Here are a few metrics to measure at your next event.
Number of Registrations and Registration Sources
Knowing how many people registered for your event is an obvious determinant of success. If your company rented out a conference hall that can hold 5,000 people and you only managed to get 1,000 attendees, it will likely be difficult to call the event a big "win." Similarly, a webinar you are hosting that has a show-rate of 12 percent might not rack up a lot of ROI.
However, just as important as the number of registrants is their source and identity. Understanding who is registering for your event and how they are hearing about it gives you a clear indication of your target audience and the best avenues for reaching them. From a data marketing perspective, this means big things for future campaign success. Not only can you trim the fat on your future event marketing, you can get more targeted with other campaigns, too.
Lead Conversion Rate
It is no secret that event marketing is all about driving new business. Fifty percent of marketers leverage live events for lead generation purposes, so of course, it makes sense to include metrics tied to the success of those lead generation efforts. It is important, however, to not look at lead conversions purely based on closed deals at the event. Whether you are hosting or attending, event marketing is a top-of-the-funnel lead generation strategy. As a result, your normal sales cycle still applies. Measure lead conversions as they happen along the normal length of your sales cycle — not as they happen in real-time on the day of your event.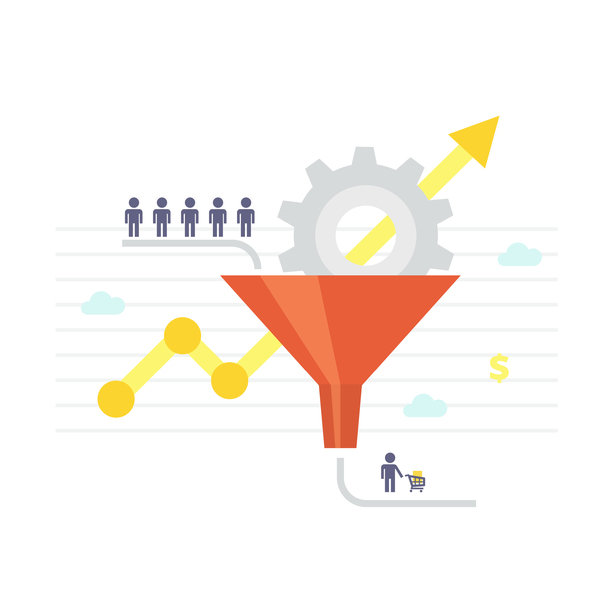 Over time, you will also want to measure the lifetime customer value of leads generated from events, too. Do those leads end up spending more as a customer over time? Or do they have a higher likelihood of churning?
Understanding the lifetime value of event leads helps you determine what events — if any — are worth investing in again for the future.
Post-Event Customer Experience and Satisfaction
A post-event survey helps you determine what you did right and wrong at the event, and it gives you quality data you can use to influence future events, marketing campaigns, and even product development. Knowing what works for your audience allows you to narrow your focus for future marketing efforts and avoid marketing failures in the future. Again, that applies both to live events you may host or attend down the road along with any other data marketing strategies your company employs.
Conclusion
To learn more about how ReachForce SmartForms can help you optimize lead generation and improve your impact on revenue, get your free trial.