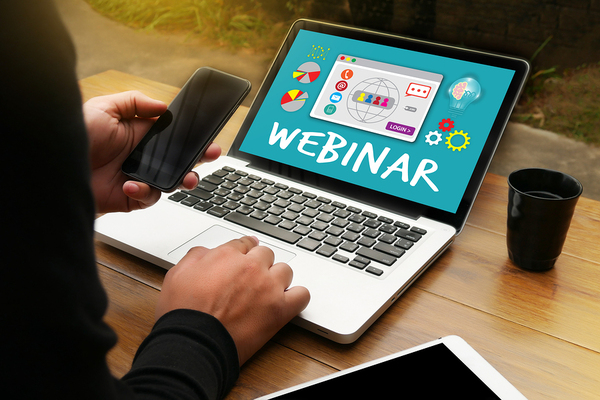 Putting together a quality webinar is hard work.
Marketers need to not only generate hype and build an attendee list; they also have to put together webinar content. And while a lot of the work associated with webinar content is administrative — creating slides, coordinating with speakers, etc. — there is one piece that definitely takes a bit more strategy:
How to actually choose your webinar topic.
Luckily, most companies today have a wealth of marketing data they can leverage to help make topic selections. By tapping into your audience preferences, marketers can ensure they create interesting and engaging webinar content. And in addition to using your marketing data, here are 5 more content tips for webinars:
5 Content Tips for Creating Engaging Content
#1. Ask Plenty of Questions
In a virtual environment, it is really hard to keep an audience interested in even thirty minutes of content. No one likes a lecture. If all you do is share data and try to teach, your audience will inevitably lose interest. The key to a successful webinar is keeping people actively involved. Ask questions throughout your presentation and encourage people to enter their responses into a chat or polling tool through your webinar hosting tool.
#2. Focus on Visual Content
Considering 65 percent of people are visual learners, ensuring your content has a heavy focus on charts, graphs, and images should be a priority. Check out tools like Canva or SlideDog for help creating visuals (or good ol' Powerpoint can also do the trick).
#3. Choose the Right Format
Webinars can take several different forms. Depending on the topic you choose, the audience, and who is hosting, you may choose to go with one format over another. Webinars hosted by a thought leader or industry influencer benefit from a more interview-focused approach, where data-heavy content might be better in a more traditional presentation. Put some thought into how you plan to share your content for the highest possible impact.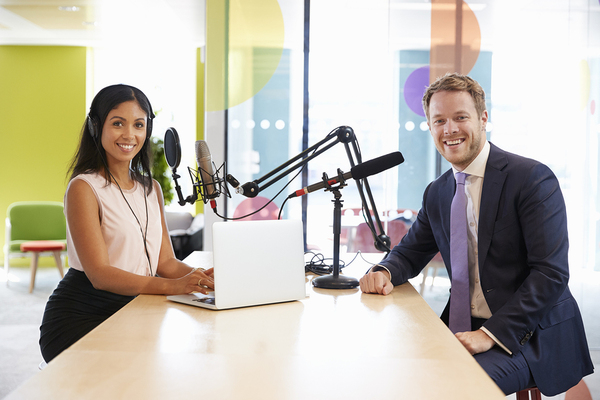 #4. Don't Wing It (But Don't Be Too Scripted, Either)
Many marketers think they can just jump into a webinar and host without a script. You might be feeling confident after developing the content, but don't try and go in without a plan. First-time webinar hosts often underestimate how distracting your hosting duties can be. Between staying on time, manning the live chat, and actually going through the content, there is a lot of responsibility. A script will help you stay focused while also ensuring you don't skip any key details. But, be careful not to sound too rigid, like you're just reading.
#5. Survey Your Audience
One of the keys to creating great webinars is gathering feedback from previous sessions and using it to focus your new content. Take a survey at the end of each webinar that asks your audience what they liked and disliked about the session, as well as whether they found the content valuable or not. When combined with your marketing data, that information can add a ton of value to your future webinars by helping you focus and refine your content.
Conclusion
To learn more about how ReachForce SmartForms can help you optimize lead generation and improve your impact on revenue, get your free trial today.