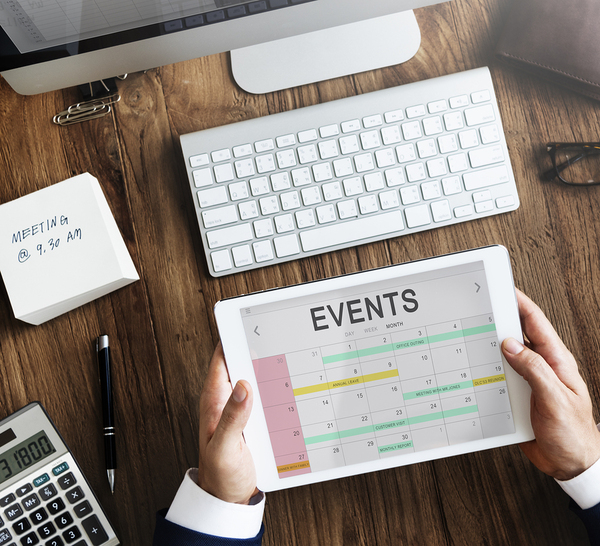 Bringing together digital and event marketing requires some creativity.
While companies focused on data marketing will have an easier time bridging the gap, even great marketers need a little extra help generating ideas for a successful merger of the two strategies.
That little extra work can have a huge impact on the success of both. Live events are a great opportunity for face-to-face interactions with your target audience. But, with 86 percent of B2B companies now offering an online purchasing channel, more stages of the sales process occur digitally than ever before.
To help marketers maximize the value of both channels, the ReachForce team put together these four different ways to bring digital and event marketing together.
#1. Create an Email Marketing Campaign Leading Up to the Event
The weeks leading up to a live event can be a bit frantic. Whether you are hosting or simply attending an event as a vendor, preparing your team to make the event a success takes a considerable amount of time and energy.
All of that work is for nothing if you do not have anyone attending your event or visiting your booth.
Email marketing ensures that your target audience knows about the event and understands how valuable it could be for them to attend. Offering discounted enrollment, previewing speakers or product reveals, and highlighting key takeaways helps build hype around your event long before you actually need to put bodies in the seats.
#2. Use Hashtags to Build Hype on Social Channels
Engaging event attendees through social media is one of the best ways to organically market your event while it is happening. By encouraging your attendees to post about the event in real-time using branded hashtags, you are bringing the digital and real world together while offering a glimpse of the fun and excitement to those who did not attend.
Rather than giving everyone a massive case of FOMO, give spectators at home an opportunity to join in on the fun.
#3. Offer a Livestream of the Event (Plus a Recording)
Live streaming your event may seem counterintuitive at first. After all, who wants to pay money to come to an event that they could just watch from their couch at home? But, the truth is, live streaming can be a great way to boost ticket sales for future events: 67 percent of live stream viewers are more likely to buy tickets to an in-person event after watching the live stream.
Do not forget that ticket sales are not the ultimate goal, though. Your event is a valuable lead nurturing tool and if the goal is to move people further down the sales funnel, live vs. virtual attendance does not matter that much.
A recording of the event — which you should make readily available to the public — is another smart way to milk the value of your live event for future nurture campaigns.
#4. Use Enriched Data to Enhance the In-Person Experience
Personalization is a centerpiece of any data marketing strategy today. Getting the right quantity of data to create truly personal event experiences for attendees can often result in long registration forms that lower your conversion rate.
SmartForms bridges the gap between high-quality data marketing and a better customer experience by reducing lead capture forms to just a few fields and then enriching inbound data streams in real-time.
To learn more about how ReachForce SmartForms can help you optimize lead generation and improve your impact on revenue, sign up to get your free trial today.